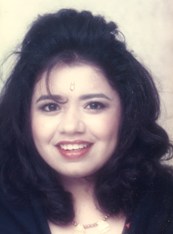 Angeli Arjunani, CPA, MBA
Ms. Arjunani is owner of Arjunani, PLLC and a member of its Executive Committee. She is a member of the American Institute of Certified Public Accountants, Texas Society of Certified Public Accountants, Houston CPA Society, and Houston Business and Estate Planning Council.
Ms. Arjunani uses her considerable expertise to help foreign individuals find the right U.S. investments.
She specializes in analyzing, designing, and implementing effective tax solutions for high net worth and highly compensated individuals, including medical professionals, business owners and executives, ranchers and farmers, and software consultants. She has extensive knowledge of tax law, insurance, retirement plans, and strategic business planning. She develops strategies to create substantial income tax savings, reduce capital gains tax, preserve wealth with estate tax savings, and benefit philanthropic organizations.
Ms. Arjunani is involved in a number of charitable, civic and religious organizations including: Board Member, President, and Treasurer of Edu4All Inc., Board Member and Finance Committee Chair of Pennies for Education and Health, Board Member of the Indo American Association, as well as Board Member of Friends Helping Friends.
She graduated from Rice University with an MBA in finance and worked at KPMG before starting her own practice. She currently resides in Houston with her husband and son.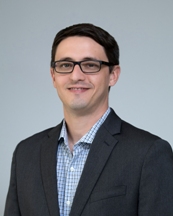 Justin M. Guenley, Esq.
Justin M. Guenley, Esq. is a corporate law Attorney. His law office is dedicated to helping resolve business and tax issues.
He helps clients in need of purchase agreements, transfers of business interests, and entities set up to help with their immigration proceedings.He deals with commercial contracts, IRS issues, business acquisitions, and international tax issues.
The Law Office of Justin Guenley, PLLC is also an important resource for clients' future estate planning, to help protect wealth and assets for the next generation. His law office draws on a wealth of experience in multiple areas of U.S. federal taxation, including offshore foreign account disclosures/OVDI, tax controversies, and advising on transactions. He has led a multitude of clients through the entire offshore voluntary disclosure program process.
Attorney Guenley draws on law firm experience, as well as CPA firm experience, in helping his clients by developing, evaluating and implementing defense strategies in all types of IRS proceedings. He also uses that experience to help clients with tax and business planning.
He is admitted to practice in Texas, the Southern District of Texas, and the United States Tax Court. He received his Bachelor of Science degree from the University of Kansas and his Doctor of Jurisprudence from the Thurgood Marshall School of Law at Texas Southern University in Houston, where he served on the Editorial Board of the Thurgood Marshall Law Review. Attorney Guenley graduated Summa Cum Laude, and had the honor of serving as an intern in the chambers of United States Senior District Judge Kenneth Hoyt of the Southern District of Texas. He pursued his interests in Estate Planning, Probate, and Wills and Trusts by working as a student attorney in the Thurgood Marshall Wills, Probate, and Guardianship Clinic, which serves traditionally underrepresented clients in the Houston area.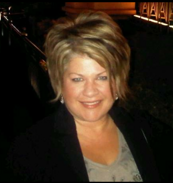 Jennifer Wise, CRM
Jennifer Wise is a client relationship manager and local business owner. She draws on a wealth of experience helping and communicating with international clients all over the world.
She runs a professional payroll service business, she can assist those unfamiliar with U.S. payroll processes, and she is well connected with other service providers.
Ms. Wise has 25 years of business experience and knowledge of Immigration, Criminal and Family Law and General Business. She also provides top level executive support to Entrepreneurs and Physicians and Medical Practice seeking business advisory, on top of managing two Senior Accountants and a full staff of 30 and two other business locations. Jennifer is also the assistant to the CFO for a large Foreign and US based Drilling Company. Jennifer maintains and continues her professional and technical knowledge by attending classes at University of Houston and participating in professional societies.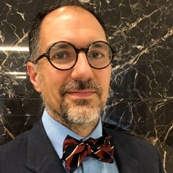 Thomas Faust, CPA, MBA
Thomas Faust is a Tax Director and has been with Arjunani, PLLC since 2015. Thomas earned his Bachelor of Science in Physics from Texas A&M University, and his Masters of Business Administration with honors from the University of Houston.
He began by implementing ERP and accounting systems for industrial distributors, and after that time he spent the next 15 years managing both operations and finance for distributors and third-party finance companies. Thomas specializes in working with small to mid-size entities that are growing beyond their staff and brings real-world experience to our clients' benefit.
He specializes in the medical, distribution, and hospitality industries. He also has successful experience representing clients before the IRS in penalty abatements and offers-in-compromise. He brings a scientist's rigor, CFO-level insight, and a parent's attentive stewardship to serve our clients.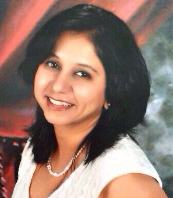 Payal U. Patel, CPA, M.S.I.S.
Payal is a Tax Manager and preparer and has been with our firm since 2016.
She holds a CPA license from the State of Texas. She pursued her Master's degree in Information Systems at Seton Hall University, South Orange, New Jersey. She has a Bachelor's degree in Accounting and Auditing with minor in Statistics.
She has 19 plus years of Accounting and Systems experience. She is fluent in three languages, which is an added value for our clients. She also volunteers her time at local and international charities. She is a member of the American Institute of Certified Public Accountants and Texas Society of CPAs and Houston CPA Society.
Her background includes variety of expertise including but not limited to financial Statement preparation, consulting, forecasting, annual budgets, Individual, corporate, partnership, estate, and trust tax returns.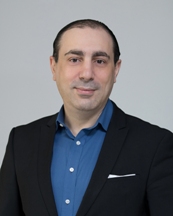 Eddie Bizreh, BK Manager
Eddie is a Bookkeeping Manager and has been with Arjunani, PLLC since late 2014.
Eddie earned his Bachelor of Business Administration in Finance with Honors from Bauer College of Business, University of Houston with a minor in International Relations. Eddie earned several certificates including Dividends & Stocks from Rice University, and Renewable Energy Professional Certificate from Stanford University, CA.

He is a member of the Golden Key International Honors Society and has 13 years of experience in accounting. He concentrates on bookkeeping and financial reporting, payroll filing and reporting with multi state. Handles federal and state corporate income tax returns.
Expertise in QuickBooks Online and Desktop, integrating your POS/Financial Software into your Quickboooks seamlessly. Working with small business owners to make sure all all of their demands are met and their business financials are up to date.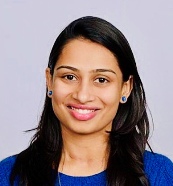 Riddhi Patel, EA
Riddhi is an IRS Enrolled Agent (EA) with more than Five years of Public Accounting experience.
She has earned the Enrolled Agent designation from the Department of the Treasury.
She joined Arjunani, PLLC as Tax Preparer to prepare federal and state tax return for individuals, corporations, partnerships & trusts.
This role has expanded to include financial statement preparation, budgeting and forecasting etc.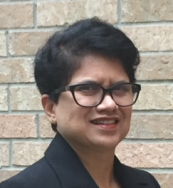 Sumi Kumar, CPA
Sumi Kumar is a member of Texas Society of Certified Public Accountants and is also a Certified Accountant in India. She has over 10 years of experience in various tax forms and financial statements. She has been with the firm for the past 10 years.
She has expertise in general accounting, financial planning, financial reporting, income tax preparation for S corps, Partnerships, Individuals, Non profits & Trusts.
Her clientele includes medical professional associations, real estate, construction, oil & gas and hospitality.
Her areas of excellence are Tax Preparation, GAAP, Compilation & Review, Tax Planning, Tax Mitigation, Strategies, Tax Law Analysis, State tax returns , Foreign account compliance and International taxes.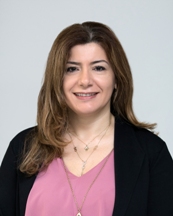 Pascale Najem
Pascale Joined Arjunani, PLLC late 2014 and possess strong knowledge in bookkeeping and financial reporting.
She began her Career working for small CPA firm then made it to mid-size, she makes sure all reports are done on time and does tax returns.
Pascale has over 13 years of experience in bookkeeing, payroll and tax returns.
She has a masters degree in Science and speaks French, English and Arabic.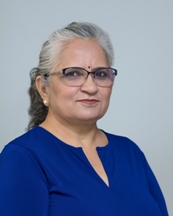 Manjit Bhutani
Manjit has been working with the firm for over 15 years.
She posses great bookkeeping skills and been overlooking and preparing books, individual and business tax returns and payroll reports.
Manjit has over 25 year of experience in financial reporting and she makes sure all reports are done on time and clients are satisfied with the work done.
She is great with clients and has great communication skills.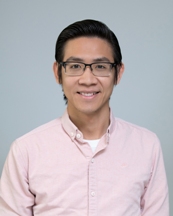 Y Huynh
Y joined the firm late 2015 and has great bookkeeping skills.
He also prepares tax returns and payroll reports, incorporating a variety of deductions into a periodic payroll and prepare daily, monthly, quarterly and year-end-payroll.
He makes sure all of your reports are done on time. Y has great communication skills and can arrange to meet client's demands on-time.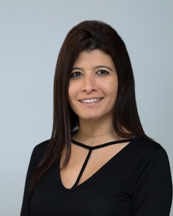 Kim Hormuzdi
Kim Joined the Arjunani, PLLC firm early 2018
She began her Career working for a small CPA firm and gained experience in bookkeeping and payroll reports.
Kim has over 5 years experience in accounting products including preparing payroll deductions, monthly and quarterly sales tax and payroll reports.
She makes sure client's demands are met on-time and communicates strongly with clients to make sure they are satisfied.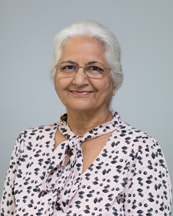 Bharti Motwani
Bharti has been working with the firm for over 10 years.
She is a Procurement Service Specialist and Filing Administrator.
She makes sure all office supplies are delivered on-time.
Her management skills are a great service and value to the firm.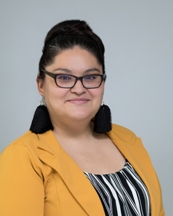 Susana Andrade
Susana Joined Arjunani, PLLC in 2013 and she is responsible for all Admin and Billing functions.
She is great in communication with clients and organizing the Firm's Calendar and events.
Ms. Andrade has over 10 years of experience and possess management and administrative kills.
She also does the firm's billing and manages client's meetings with various staff and CPA's throughout the firm's 5 office locations.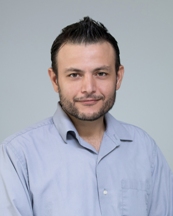 Al Nemer
Al Joined Arjunani PLLC early 2016 and he is responsible for Bookkeeping, Payroll and Administrative tasks.
He earned a Bachelor of Business in Accounting from the University of Houston Clearlake Campus in 2011.
He makes sure all of your reports are done on time and prepares monthly and quarterly payroll reports and income statements. Al has great administrative skills providing assistance to staff members and can arrange to meet client's demands on-time.
Arjunani, PLLC
Tax Professionals and Business Advisors
3050 Post Oak Blvd., Suite 1350
Houston, TX 77056
(713) 552-9499
Fax: (713) 552-0810
E-mail: Jennifer@ahcpafirm.com